Description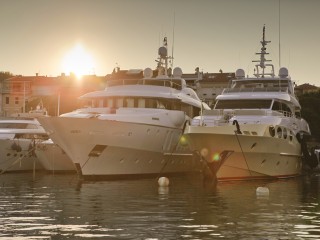 Abri naturel connu depuis l'antiquité, le port de Bandol, avec ses 1600 anneaux, est aujourd'hui le neuvième port de plaisance nationale. Cent soixante places de passage sont mises à la disposition des bateaux en escale. Fortement fréquenté en période estivale, il reste très actif toute l'année avec une station carburant ouverte 24h/24 et 7j/7 ; celle-ci propose une pompe gas-oil à gros débit pour une distribution plus rapide aux grosses unités.
En effet, le quai d'honneur dispose aussi d'installations équipées pour accueillir des yachts jusqu'à 40 mètres de long. Ils côtoient les pointus de tradition, apportant l'âme des voiles latines à cette station balnéaire de renom.
La zone de carénage, nouvellement restaurée dans le respect de la qualité environnementale, peut accueillir des bateaux jusqu'à 35 tonnes ; tous les corps de métiers sont représentés sur ce site qui fonctionne été comme hiver.
Lauréat du Pavillon Bleu depuis 1998, le port dispose notamment des équipements requis pour vidanger les eaux noires, grises et les huiles moteur.
Les 17 hectares, de la surface du port de plaisance, sont couverts par une connexion avec le hot spot wifi gratuit et 18 caméras assurent une vidéo surveillance 24h/24.
Le Salon du Nautisme, à l'accès gratuit, est programmé depuis 20 ans avec l'arrivée du printemps ; il reste le plus important de la côte méditerranéenne après ceux de Marseille et Cannes.
Translations by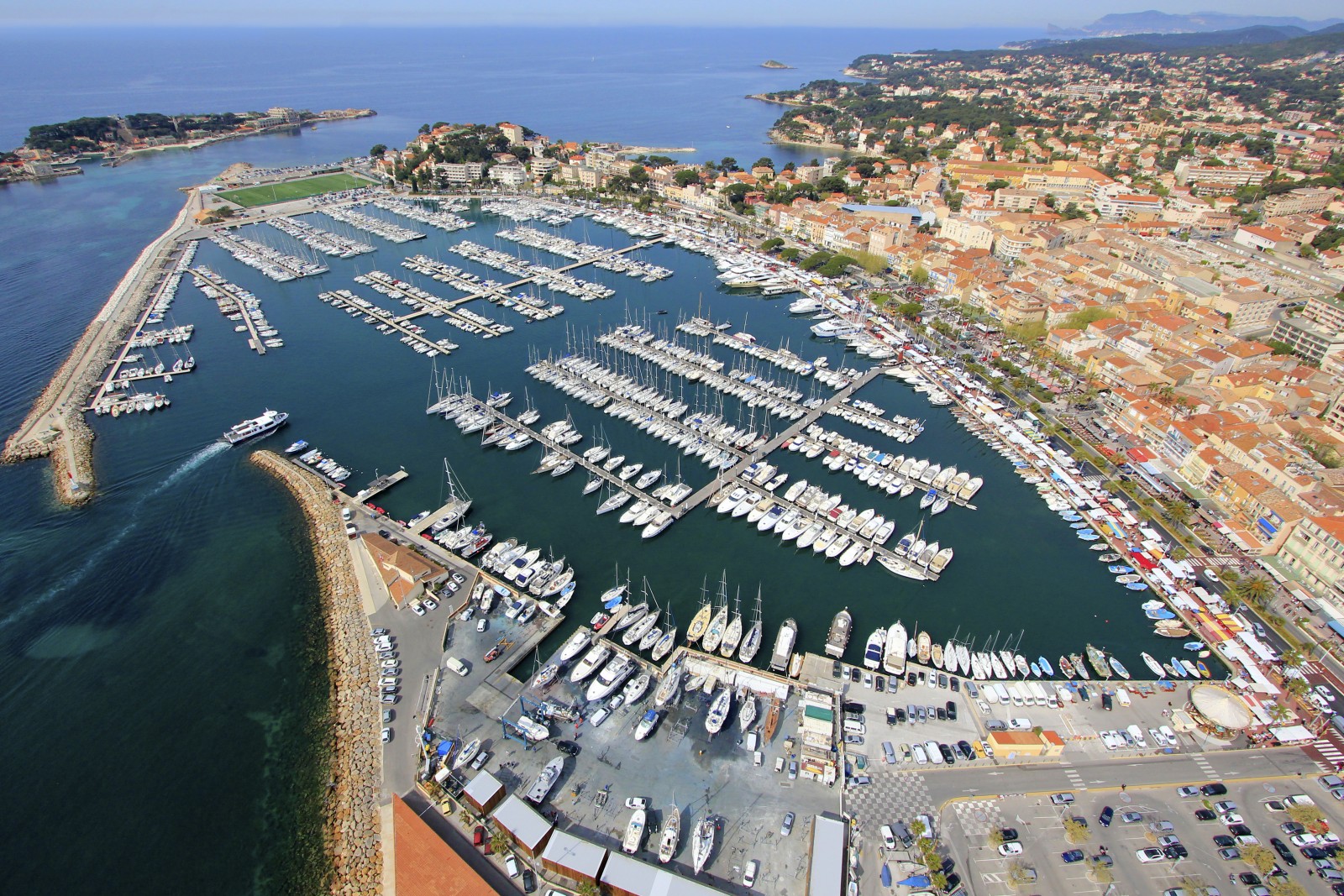 Quatrième Port de Méditerranée, Neuvième Port de France de par sa capacité, lauréat du Pavillon bleu des Ports depuis 1998, labéllisé Port propre, le Port de plaisance de Bandol vous accueille avec ses 1600 places dont 160 consacrées aux passagers en escale. Notre Port est fier d'accueillir sur le quai d'Honneur les gros yachts qui côtoient l'âme des voiles latines de nos Pointus de tradition.
Read more
General information
Security
Maritime weather (tel): 3201
Rescue (tel): +33 04.94.61.16.16
VHF Canal: 9

Berthing, mooring & anchoring
Maximum Draught: 5.00m
Maximum Length: 40.00m
Number of basins: 1
Open water docks: 1600
Open water pontoons: 1600

Location & approach
Distance of neighboring ports
SANARY 3M.
SAINT CYR 6M.
PORQUEROLLES 23M.

Approach (day and night)
Passe de 40 m. de large entre les musoirs.
Feu d'entrée principal: Oc (4) W.R.12s.


Environmental management

Bilge pumps
yes

Careening facility
yes

Wastewater suction
yes

Selective sorting
yes

Waste disposal point
yes
Collected wastes

Solid and liquid toxics
yes
Batteries
yes

Boat batteries
yes

Metals
yes

Plastic Bottles
yes

Glass
yes

Uncontaminated paper & cardboard
yes

Distress rockets
no

Waste oil, filters
yes

Large volumes and non-toxic waste
yes
Technical areas
Travelift: yes
Travelift max. weight: 3t
Crane(s): yes
Crane max. weight: 35t
On port handling: yes
Out port handling: no
Wedge launch: yes
Storage ashore: no

Refueling station
Gasoil: yes
SP98: no
SP95: yes
GPL: no

Services to boaters
Wi-Fi access: yes
Wi-Fi rates: gratuit
Medical facilities: yes
Victualling: yes
Marine hardware: yes
Accommodation: yes
Car Park: yes
Showers: yes
WC: yes
Laundries: yes
Disabled access: yes
Washing-up basin: yes
Electricity on pontoons: yes
Electricity on docks: yes
Water on pontoons: yes
Water on docks: yes